"...LET TRUE AFFECTION AND HAPPY CONCOURSE ABIDE IN THIS PLACE.

LET US HERE CORRECT OUR PAST MISTAKES AND LOSE PREOCCUPATION WITH SELF.

WITH THE CONSTANCY OF THE PLANETS IN THEIR COURSES OR OF THE DRAGON IN HIS CLOUD-WRAPPED PATH, LET US ENTER THE LAND OF HEALTH AND EVER AFTER WALK WITHIN IT'S BOUNDS.

LET US FORTIFY OURSELVES AGAINST WEAKNESS AND LEARN TO BE SELF-RELIANT, WITHOUT EVEN A MOMENT'S LAPSE.

THEN OUR RESOLUTION WILL BECOME THE VERY AIR WE BREATHE, THE WORLD WE LIVE IN; THEN WE WILL BE AS HAPPY AS A FISH IN CRYSTAL WATERS
"WHAT YOU PRACTICE, YOU BECOME"
...If you want to exercise your body in a
way that will not hurt it,
...If you want to improve your coordination
and balance,
...If you want to learn to move more freely,
...if you want inner peace,
... If you want to improve your health.

In the book The Zen of Running from 1974 it was recommended to run barefoot and "as undressed as possible" in order to get "well bathed by sun and air"
True Tai Chi serves your whole being in a way which few people know or recognise
in our modern world.
My aim is to make the depth of knowledge passed down through the art of Tai Chi available to you and all who are committed to developing in a healthy, natural way.
By practicing and ultimately embodying the principles in Tai Chi, you start to manage your own well-being.
In truth, this is the beginning of an inner journey; a very practical, measurable way to reclaim your own power of spirit: your essential creative ability.

The concept of nakedness is a subjective one. To a simple mind, to an innocent mind, nudity is not offensive; it has its own beauty. But up to now, man has been fed on poison, and gradually, with the passage of time, this poison has "spread" from one pole of his existence to the other. Consequently, our attitude to "nakedness" is completely unnatural
Before Western civilization, nakedness was a normal element of life and considered acceptable in many circumstances. However, as Freud describes in Civilization and Its Discontents, psychological repression of the awareness of our natural being was a necessary step in building civilization.
Any male or Female
who is somehow offended by the sight of a nude body,
probably has some Major Psychological Issues.
The Beauty of the naked body in motion
Many people cant be naked around others,
to undress is to bare their insecurities.
Nakedness Phobia?

Defined as "a persistent, abnormal, and unwarranted fear of nudity or nakedness", each year this surprisingly common phobia causes countless people needless distress.
To add insult to an already distressing condition, most nakedness phobia therapies take months or years and sometimes even require the patient to be exposed repeatedly to their fear.
Known by a number of names - Nudophobia, Fear of Nakedness, and Fear of Nudity being the most common - the problem often significantly impacts the quality of life.

A General Intro To Tai Chi
The slow movements of Tai Chi are graceful, powerful, relaxed, balanced, and meditative.
Developed in China over a thousand years ago, this form of exercise unites the mind and the
body, combining aspects of meditation, exercise, visualization, and martial art. Once learned,
a Tai Chi form may take ten minutes to perform. Done once or twice daily, it provides
extraordinary health benefits, improving balance, flexibility, and strength, while calming the
spirit and reducing stress.

About The Tai Chi Form
The art of Tai Chi (actually called T'ai Chi Ch'uan, "Yin Yang Boxing") consists of
perfecting several skills. The most fundamental of these is the Tai Chi form, a classical series
of movements which the student memorizes, much like a music student might memorize a
classical piece of music. Once the movements are memorized, the real work of refining the
movement can begin. The study focuses on the subtleties of relaxation, breathing, and body
alignment. Movement is caused by internal pressure changes rather than muscular tension.
The mind must be flexible, so the body will be supple.
With long term study, good Tai Chi takes into account not only the laws of physics, but the
mysteries of the heart and mind. Fear and anxiety cause tension, which is felt in the body. If
we can undo the tension, we can begin to undo the fear and anxiety. At an advanced stage,
the fear associated with ego can be abandoned.
Centuries of oppressive thought have convinced many people that the body is a shameful, worthless object that should be hidden. Nonsense! The human body is one of the most elegant, masterful and valuable things on earth. There are few things in existence which compare to it on an artistic, technical, or philosophical level. Celebrate the human body! It's one of the truly unique creations.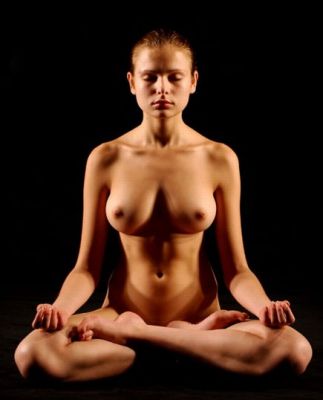 Why Naked
1.Why Not
2.Total Awareness of your body,,when standing or moving naked in the sun or a breeze,even swimming in the nude,the feeling, the body, becomes alive, one has a heightened awareness

3. Many postorial mistakes that inhibit the flow of chi ,and become bad habbits are hidden under clothing

4.Feel closer to nature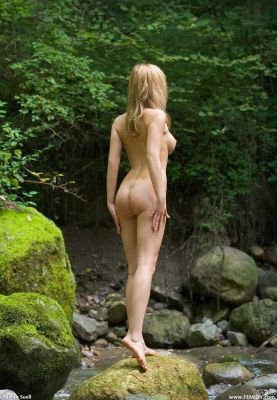 5.Freedom from the Known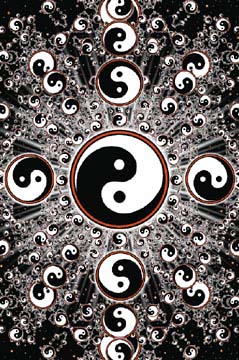 We are always Learning
"Tell me, Subhuti," Buddha inquired, "Can an arhat think to himself: 'I have attained the realization of an arhat'?"
Subhuti, his disciple, replied, "Of course not. With such a thought, he would be grasping to the illusory notions of an ego, a personality, and an individual self. Any so-called arhat who holds these notions is a fake."
~Diamond Sutra

| | |
| --- | --- |
| Please send this page to a friend | |